Traveling alone as a Muslim woman can sometimes be daunting due to various factors such as cultural norms, personal safety and religious comfort. However, if you are looking to explore more of the freedom of travelling alone then these are the safest cities for solo Muslim Women in Europe to open their wings.
There are plenty of countries in Europe that offer an ideal blend of security, respect for diversity, and rich experiences. You don't even have to travel far or for long especially if you live in Europe, as with budget airlines and cheap hotels you can have an amazing weekend away.
The list below is complied in mind with the Global Peace Index indicating the safest countries in the world according to various points.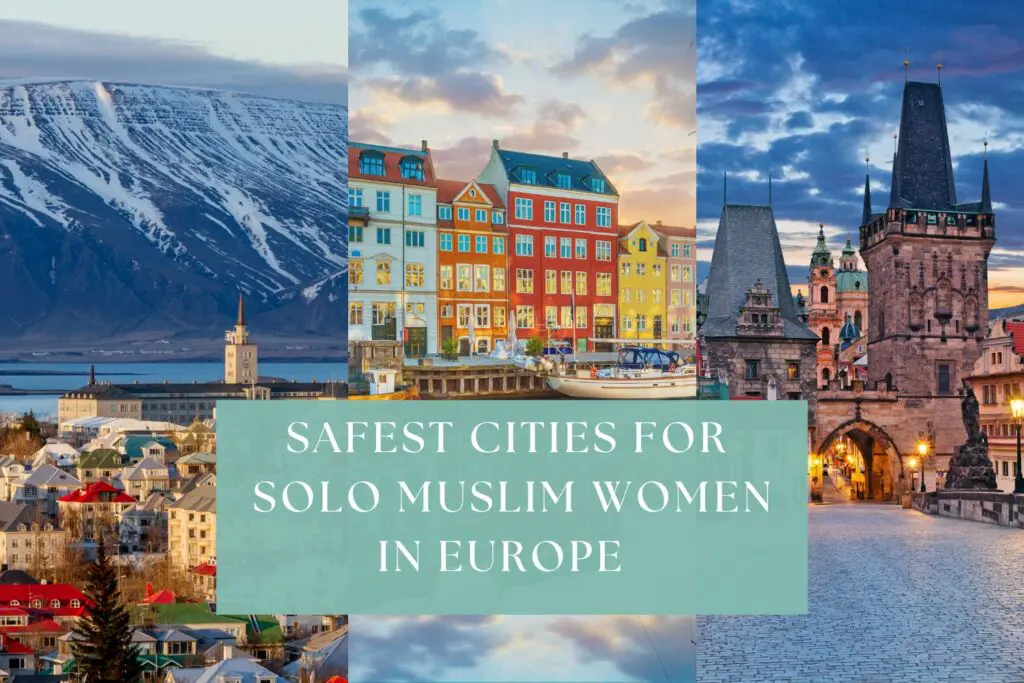 10 Safest European Destinations For Solo female Muslim travelers
1 Reykjavik Iceland
Nestled in the North Atlantic Ocean, Iceland shines as a beacon of peace and security. This Nordic island nation stands out for its low crime rate, making it a safe choice for solo Muslim travel women. It is number one on the list of places to visit as a woman.
Iceland also upholds religious freedom, ensuring that your beliefs will be respected whether you are witnessing the mesmerizing Northern Lights or exploring the geysers of the country. With stunning beauty to appreciate all the beauty created by Allah SWT it is a place you cannot miss. There is a small Muslim community with some choices for halal food however you can also enjoy local dishes as well.
Budget airlines fly to Iceland from several UK airports and you can get flights for as little as £50 return.
Hotels start from £100 per night and there are some female-only tours available as well.
2 Copenhagen Denmark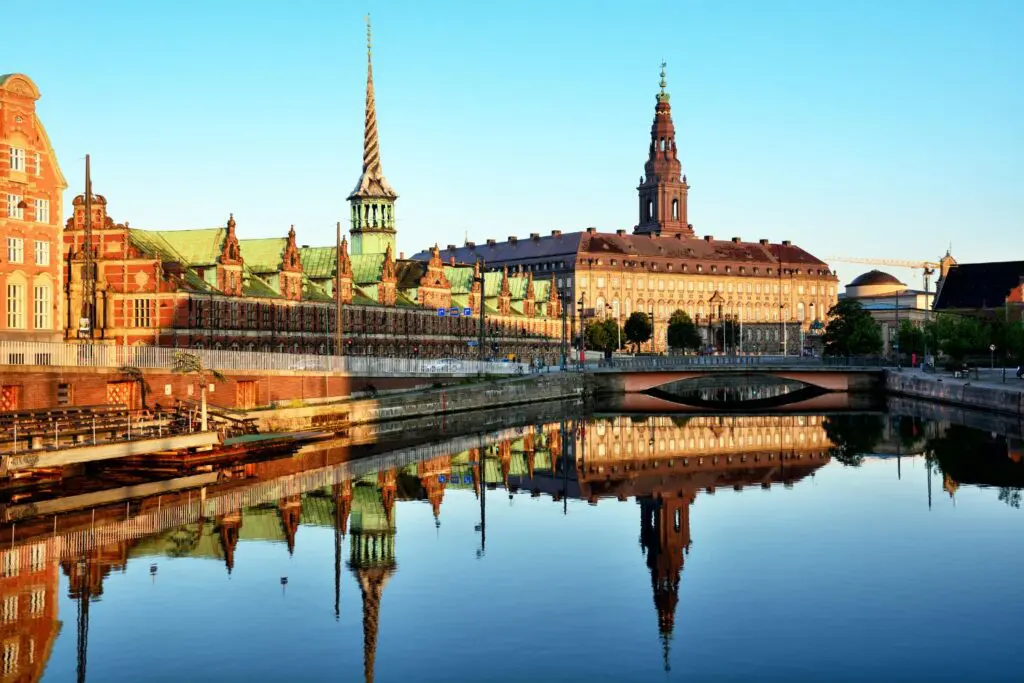 Denmark, known for its high level of gender equality and low crime rates, ranks highly as a safe destination for solo female Muslim travellers. Copenhagen offers an array of cultural experiences within a tolerant and inclusive environment. I felt absolutely safe in the city as a hijabi traveler and I loved my time there.
I would highly recommend getting a free walking tour to meet other travelers and also to navigate the city easier. Solo female Muslim travellers can freely explore the picturesque streets of Denmark without worry and indulge in traditional Danish delicacies as well as plenty of halal food options since there are over 300,000 Muslims living in the country.
Flights to Denmark can be as little as £15 one way with budget airlines and hotels start from £80.
3 Malta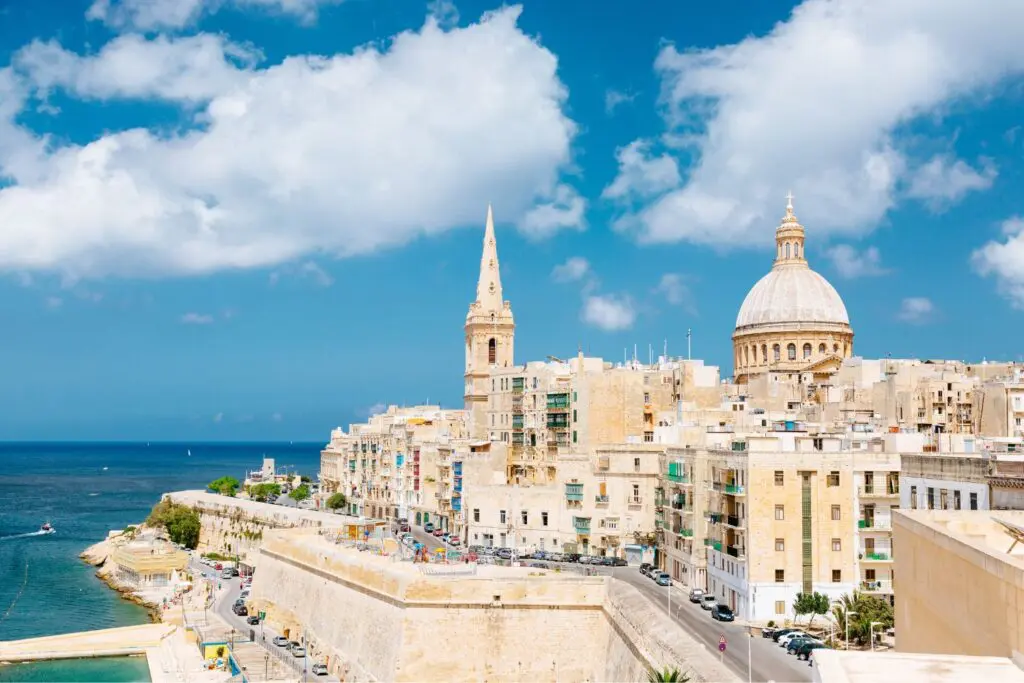 Malta is definitely one of the most popular destinations for Muslims and also very safe for solo Muslim travelers who want to explore history and beauty.
This small island country is located in the Mediterranean Sea. It is known for its rich history, stunning architecture, and beautiful beaches. When it comes to safety for solo female Muslim travelers, Malta offers a welcoming and inclusive culture that makes it an ideal destination.
With low crime rates and a reputation for being one of the safest countries in Europe, women can feel secure exploring this picturesque island. I have worn a burkini and walked even in the evening by myself without worry as a hijabi.
There are plenty of halal food options in Malta for Muslims, the sun is warm all year around and there is even a mosque. If you feel confident in your ability to drive I would also recommend you hire yourself a car, which can be cheap to explore the island.
Only a couple of hours' flight from the UK Malta is an easy option for a weekend away if you are looking for sun and warmth.
4 Lisbon, Portugal
Portugal is considered one of the safest countries in Europe and the world for women who travel alone. With its stunning coastline, historic cities, and vibrant culture, Portugal offers a welcoming and inclusive atmosphere for solo female Muslim travelers.
Lisbon is a particularly great option for Muslim solo female travelers as it offers plenty of options to explore. The city offers a wide range of activities and attractions, catering to different interests and preferences. From exploring historic neighbourhoods to indulging in delicious local cuisine with many halal food options available.
The city's infrastructure is traveler-friendly, with a well-developed transportation system that includes buses, trams, and a metro. This ease of getting around enables you to navigate the city independently and efficiently, providing a sense of freedom and flexibility.
There is so much beauty and options in Lisbon and with only a short flight away from many UK airports it is a great option for hijabis who want to explore on their own.
5 London, UK
I know, sometimes we miss the obvious but one of my favourite places to explore actually is London. I cannot live in the British capital but I can definitely enjoy the myriad of halal-friendly activities and how safe I feel as a hijabi there.
London is one of the safest cities in Europe and a popular tourist destination with thousands of solo travelers visiting every year including myself.
If you are just dipping your toes in solo travel then potentially a trip to London (if you live outside) will be the perfect way to experience the freedom and develop confidence to go further out.
From history, museums and parks there is something for everyone in London. Also one of my favourite things is to enjoy a halal afternoon tea in one of the nice places.
6 Bratislava, Slovakia
Bratislava has a growing number of Muslim-friendly amenities, such as halal restaurants, mosques, and prayer spaces. This makes it easy for solo Muslim travelers to find food and places to pray, even when they are traveling alone.
The capital also has a small charming old town which can be explored in a couple of days and it is one of the cheapest European cities. Bratislava's rich history and culture make it an interesting and engaging destination f with architectural gems, such as the iconic Bratislava Castle and St. Martin's Cathedral, which offer glimpses into the city's past.
Exploring the picturesque Old Town, with its cobblestone streets and medieval charm the vibrant culture and history of Bratislava by visiting museums, and galleries.
With public transport and easy to navigate no wonder it is becoming a popular place, plus flights start from £30 return from many UK airports.
The best part for me however is that you can easily explore another safe city in Europe which is a very cheap train away and also stunningly beautiful giving you the opportunity for a mini Eure trip.
One of my favourite things in Europe is using the public transportation system especially trains as they are so cheap and fast.
7 Vienna, Austria
Vienna ranks in the top 10 safest cities in Europe for female solo travelers making it a very good option for women to travel alone.
Vienna's rich history and culture make it a captivating destination. I absolutely loved my time there and would happily go back again. The city is adorned with stunning architecture, such as the grandeur of Schönbrunn Palace and the intricate designs of St. Stephen's Cathedral.
Exploring the historic centre of Vienna, a UNESCO World Heritage Site, allows travelers to immerse themselves in the city's rich heritage and learn about its fascinating past. Museums, galleries, and cultural institutions abound in Vienna, offering opportunities to engage with art, music, and history.
There are many halal restaurants in Vienna and mosques if you want to pray and meet locals. There is a large Muslim community in the city and country in general. I felt safe and happy as a hijabi and we didn't have any issues.
Public transport makes it easy to navigate around the city and we did use it while there to visit several places like the Schönbrunn Palace.
Only 1 hour train ride from Bratislava you can easily explore both cities in a matter of days.
Definitely recommend getting a free walking tour there as this was the place I did my first tour and I was hooked.
8 Zurich Switzerland
Without a doubt, Zurich is one of the safest destinations in Europe and ranks high for solo female travel. As a hijabi and a solo female Muslim traveler this was the first city I explored almost 18 years ago. I have been since then several times and I still love it.
Switzerland in general is a stunning natural beauty with so many amazing places to visit but Zurich should definitely be on your bucket list. The beautiful buildings, the museums, Lake Zurich and leisurely walks around the old town should be on your itinerary. A full guide on Muslim-friendly things to do in Zurich is also available.
There are plenty of halal options and there are some even in the city centre close to Lake Zurich.
Make sure you also visit a bakery and pick something sweet and carby- you will thank me later.
I also found driving in the country very easy so I would suggest you rent a car and explore more of the Swiss natural beauty. The largest waterfall in Europe is only a 45-minute drive.
9 Prague Czechia
Prague, the capital city of the Czech Republic, is a great destination for solo Muslim travelers seeking an enriching and memorable experience.
Prague is widely regarded as the safest cities for women travellers and a great European destination to explore. Female Muslim travellers can explore with confidence and peace of mind plus it is safe walking in the city since Prague has a low crime rate and is known for its welcoming and friendly locals.
Explore Prague Castle, walk along the historic Charles Bridge, discover the beauty of the Old Town Square, marvel at the Prague Astronomical Clock, and immerse yourself in the rich history of the Jewish Quarter.
The city is home to a number of halal restaurants and eateries where Muslim travellers can enjoy delicious meals.
10 Helsinki, Finland
How about visiting not only one of the safest cities in Europe for solo travel but also one of the happiest in the world?
Explore the sprawling Central Park with its picturesque walking trails and serene lakes, or visit the stunning UNESCO World Heritage site of Suomenlinna, a historic sea fortress on its own island. Take a relaxing ferry ride to the nearby Pihlajasaari Island with its beautiful beaches and pristine nature trails.
Finland is known for its equality, religious tolerance and acceptance making it a city safe for solo female travellers, especially Muslim women. There are plenty of halal food options and mosques to pray but also the well-developed public system makes it a great choice for a weekend away.
There are several flights with low-cost airlines from the UK and other European cities for under £50 return. It is an expensive city so make sure you budget properly as food and hotels can be on the high side.
Things to keep in mind as a Solo Muslim Traveler
Travelling is generally safe but it is also important to keep in mind certain things that although might seem mundane can also help you navigate solo travel better.
Travelling as a solo Muslim woman can be an incredibly rewarding experience. It is an opportunity to explore new cultures, meet new people, and learn more about yourself. The first few times can be scary but the more you practice the more you become reliable on yourself and learn how to navigate not only cities better but even your life back at home. I hope these cities from the Global Peace Index give you some inspiration to start your solo travel journey.
You might want to check these posts too

Tips for Muslim Women when flying

Ultimate Travel Packing Tips for Muslim Women and Hijabi

Discover The Best Muslim-Friendly Destinations in The World

The Best Muslim Friendly Resorts in Europe 2023

What to Wear When Going for Umrah & Hajj as a Woman From Experience