For many years, the question of "Can I go for Umrah After Ramadan" is always a regular one.
Now with the tourist visa available to some 49 countries for Saudi Arabia things have changed dramatically when it comes to going for Umrah after Ramadan and before or after Hajj.
The 2023 Hajj closure dates are published on Nusuk and I have been right. Please check the bottom for more detail on this.
When Can you do Umrah?
It is important to distinguish two things when we talk about when can you go for Umrah.
First, are you going on an Umrah visa, OR are you going on a tourist visa and performing Umrah?
There is a big difference in what you can and cannot do, so please read below!
Performing Umrah with an Umrah visa
For countries that cannot issue tourist visa, you will have to either try and apply as a Category B ( you can read more about this in the tourist visa section) or you will need to issue an Umrah visa.
With an Umrah visa, the standard rules of the visa application are different and a little less flexible.
You will need a mahram as a woman (currently, in some countries, you also need a female companion for males!)
You cannot issue a visa for Umrah yourself, and you will need a registered agent to do this for you.
Umrah Visa applications close after the first two weeks of Ramadan; after the 14th of Ramadan, you cannot issue an Umrah visa.
When does Umrah close: Umrah closes after the first two weeks of Ramadan, and there are no more Umrah visas. They will reopen issuing visas again after Hajj.
The Umrah period starts approximately 1 month after Hajj.
There are no specific dates for this and no announcements, agents will get access to the system and start issuing visas usually a month after Hajj.
MuslimTravelGirl gets the information about the first few days as some of the agents, and we publish it here, so make sure you subscribe and keep an eye on our site.
For those issuing Umrah visa ONLY to go in Ramadan and you need to issue an Umrah visa a week before/ first week of Ramadan.
Performing Umrah after Ramadan on a Tourist Visa
Now, If you belong to a country or a category B option where you can issue a tourist visa for Saudi Arabia, you can also perform Umrah with it. The restrictions are fewer, and there is good news!
Please note, the information below has been confirmed online with the official Visit Saudi website
According to the Saudi tourist visa rule, the only restriction you have on the visa is that you cannot perform Umrah during the Hajj season, however, are able to go for Umrah after Ramadan.
There is no other limitation mentioned there.
When do they open tourist visa slots after Hajj?
Umrah after Ramadan for those on Umrah visas is unavailable, as the Umrah visa closes the second week of Ramadan.
However, Umrah on tourist visas can be performed up until the Hajj Season.
For 2023 the Hajj season is between the 14th of June to approximately the 20th of July 2023. So Umrah opens for everyone after Hajj at the end of July 2023.
Currently, I have dates showing on my Nusuk app for July only for a few days and nothing for August.
If this is the case keep checking daily, and you might get a spot.
Not sure why August is not open as it should, but potentially, it is still early for those dates.
Umrah Closure for Hajj 2023 Dates
The 30th of Shawwal is approximately the 20th of May 2023, so this should be your indication of when is the last date you can go. Always approximately 4 weeks before the actual Arafat day.
They will then open 4 weeks later, 20th of July approximately. They might do so earlier in 2023 but to be on the safe side I say 20th July.
Many people have asked, and I am happy to report MTG has been right; on Nusuk the last date to book Umrah for 2023 is the 20th of May!

After this time, it will be Hajj season, and you will not be able to, or they will have more checks.
UPDATE: 16th May 2023
Writing this update so next year we know again how things worked this year! For weeks Saudi actually had the dates until the 20th of May which is what they normally have. However, without much announcement, they have extended it until 4th June 2023.
This comes a little late for those who want to go unless they are that flexible but maybe they will do the same next year? Let's see
There are no dates confirmed this early, but this is for people who are planning to go for Umrah after Ramadan and want to book tickets.
During that time, Muslims on tourist visas will not be able to visit Makkah and perform Umrah. I would assume there will be more checks during this time, so people don't perform Hajj and turn into a problem.
Muslims can visit Medinah during the Hajj season.
Also, Muslim and non-Muslim tourists who are NOT performing Hajj need to enter through Riyadh or Dammam and not Jeddah.
I know one of the reasons why people want to go for Umrah after Eid Al Fitr is because hotel prices drop significantly. This is also the quietest time for Umrah.
Sadly the Hajj season is off-limits between 10 June 2023 to 20th July 2023.
Those on a tourist visa can do Umrah until those dates.
If you want more practicalities with regards to Umrah, then make sure you check out our master DIY Umrah page for more and if you are looking to learn how to save money on your Umrah check out our DIY Umrah Book .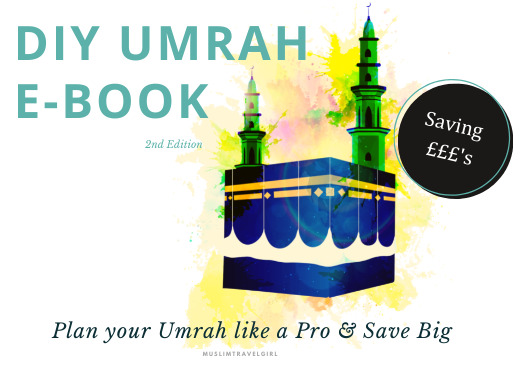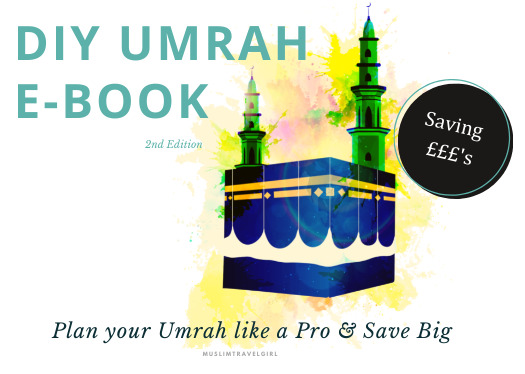 DIY Umrah E-Book
Imagine going for Umrah, standing in front of the Kabah without having to pay thousands on flights, accommodations or agents.
In my DIY Umrah E-book, I share with you how you can save thousands every time for every trip. It truly changes the way you travel.
The Ultimate Guide on How to Do a DIY Umrah; (Do-It-Yourself)

Umrah The Best DIY Umrah Packages Done for You

New Saudi Transit Visa 2023 -Free Umrah & Accommodation