What if I told you that you can travel around the world for very little money?
In this guide to loyalty programs, I explain how it is possible to transform your travel.
This is a lifestyle that helps you stretch your money and make them work for your travelling dreams. It has been available to everyone for years.
All those programs you sign up for to get rewards, whether it is a Starbucks free coffee, a discount in your favourite shop or a free flight.
They have the same thing in common, rewarding loyal customers.
In this article, we will cover the loyalty options available for you in order to travel; after all, we are a travel website.
MuslimTravelGirl started because I had the desire to learn travel hacking and how to actually travel in business class without paying the full price.
For the past 10 years, I have mastered the frequent flyer game, and I have saved thousands of pounds and flown in business for very little money.
Seriously, the website started after a free upgrade to business class on a flight from Athens to Amsterdam when I was a student. After almost 15 years, I got another free upgrade to business just this May from Chicago to London.
So I waited 15 years for this free upgrade, but my onward flight to the USA was in business on points costing me 50,000 Avios and £125 in taxes instead of £4,000 cash!
The amount of Google searches on how to upgrade to business is definitely an indication of how much desire there is for this.
Here is my article on actual ways you can upgrade to Business that work!
Loyalty programs work! You just have to know how to make them work for you and your life.
Now you might be wondering why the long speech ?! Well, many people don't believe it is possible or they don't believe they work, and that is ok.
On this website, you will find the best ways to make these work for you as a Muslim traveller.
Yes, we are a little different when it comes to loyalty programs, too, since we need to be careful with riba.
What Are Loyalty Programs?
Loyalty programs are rewards programs offered by airlines, hotels, and car rental companies to incentivise customers to book with them. These programs allow travellers to earn points or miles for every booking they make, which can then be redeemed for free flights or hotel stays.
The more you book with a specific program, the higher your status or tier becomes, which comes with additional benefits such as lounge access, priority boarding, and even free upgrades.
How Do Loyalty Programs Work?
Most loyalty programs work in the same way – customers sign up for the program and begin earning points or miles for every booking they make with the program's partners.
For example, if you sign up for an airline's loyalty program, you can earn miles by booking flights with them or with their partner airlines.
Similarly, hotel loyalty programs allow you to earn points by booking stays at their properties or with their partner hotels. Once you accumulate enough points or miles, you can redeem them for free flights or hotel stays.
What Are the Benefits of Joining a Loyalty Program?
There are many benefits to joining a loyalty program, including free flights or hotel stays, upgrades, and additional perks such as lounge access and priority boarding.
By becoming a loyal customer, you can also earn elite status or tier, which comes with even more benefits, such as free checked bags and waived change fees.
Additionally, many loyalty programs offer bonus points or miles for signing up, which can help you earn rewards faster.
Hilton, for example, offers free breakfast and lounge access to their Gold and Diamond members as well as free upgrades. This benefit alone can save you £40+ per person if your breakfast is not included.
Are Loyalty Programs Free to Join?
Yes, most loyalty programs are free to join.
All you need to do is sign up for the program online or at the airport, and you'll start earning rewards right away.
However, some programs offer premium tiers or credit cards that come with an annual fee, but these are optional and not necessary to earn rewards.
Are Travel Rewards Programs Worth It?
Personally, they have changed my life and afforded me to experience luxury travel for very little money. They also opened my eyes to the possibilities of alternative travel.
Can I afford to pay for business class seats every time I travel? No, but with airline miles, I can plan and redeem them for at least a couple of flights a year, especially long-haul.
When I stay in hotels, and I am travelling with my daughter, and we need breakfast or lounge, my Hilton status is a lifesaver. We save on food and snacks, which can quickly add up.
It also saves me a lot of money on my Umrah trips.
I do have a book about maximising loyalty points for Umrah here.
How to Maximise your rewards?
However, they do come with certain conditions and restrictions, which can make them less attractive for some travellers.
In order to make the most of these programs, it is important to choose the right one for your needs, read the fine print carefully, and stay committed to earning and redeeming points with specific airlines or hotels that are best for your travel plans.
Accumulating a small amount with ten different programs will never amount to one, but planning and earning a number of miles with one airline alliance, for example, will see you making that almost free trip fast.
In the United Kingdom, where I live, it is easier for me to accumulate Avios points as I can get a co-branded card for British Airways. Then I can redeem this for flights either on BA or partner airlines like Qatar Airways because they are part of the Oneworld alliance.
If I fly on a cash ticket, I choose to fly with a partner of their airline alliance because I can earn points miles.
Basically, it is a slow game but lucrative unless you sign up for their credit cards which can help with the bonus points they offer.
As a Muslim and an influencer, I would never recommend you get into debt, as we know this is one of the worst forms. However, there is nothing wrong with making sure you maximise your spending and don't pay interest.
Create a credit card strategy that works for you and your travel plans
Always pay off the credit cards if this is the route you are using; if you can't pay it off, don't buy it.
Always maximise the spending you do, and we will touch on this later.
It can be confusing, it can be stressful, and it can be "too much work", but if you want to travel more and pay less, then it is totally possible.
If I chose United Airlines, for example, or Lufthansa they are a Star Alliance but harder for me to earn points with them from the UK unless I pay for cash tickets since there don't have a credit card I can use for everyday purchases.
Overall, whether a travel rewards program is worth it or not depends on your travel habits, spending patterns, and preferences. If you are a frequent traveller and willing to invest time and effort into earning and redeeming rewards, these programs can definitely be beneficial.
What is possible with Miles or Points?
Anything is possible with miles and points and travel hacking. Dream holidays and staying in five-star suites are possible for paying only fractions of the cost.
I have to say other the past few years, my travel life and experiences transformed because I managed to fly first class, join hotel rewards programs and maximise those for dream holidays.
I even lived in a hotel for a year in order to earn as many Hilton travel points for a dream Maldives holiday saving over $20,000.
The best part was I took my family and my mum with us.
You can read my reviews of:
Waldorf Astoria Palm Jumeirah Hotel
All these amazing hotels cost hundreds of pounds per night, and I received them for free or for a fraction of the price.
Even in the Maldives, we received free breakfast that was worth hundreds of dollars for all of us.
DIY Umrah For Less
My greatest achievement is helping people have amazing Umrah with loyalty programs for a fraction of the cost.
My own Umrah in the last 10 nights in 2015 had a total cost of £20,000, which was in business class and included five-star accommodation. The real out-of-pocket expenses for two people were £2,000!
But I am not the only person who has made this a reality. Many of my readers have had the opportunity to put everything into practice and go for a DIY Umrah without breaking the bank.
My students in my DIY Umrah book have amazing results that they can use over and over to go to Umrah for less.
I bought your book and loved it. It has been very informative. The land-only packages are really expensive and I have a family of 4. Getting things done on my own is costing me only 25% of the cost they are charging for packages.
Anything else you want to experience?
The hotel reviews below show you what is possible on points. Both properties cost hundreds of dollars per night (£500), and I received them for less than (£100). This is just a few examples of what is possible.
You can read my reviews of:
Anything else is possible as well when you plan it properly, and you have a strategy to achieve it with miles and points. The saying, the world is your oyster is definitely true.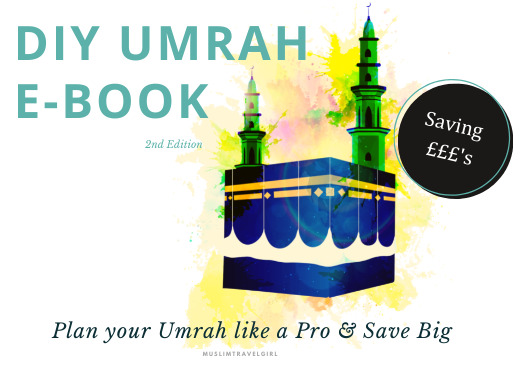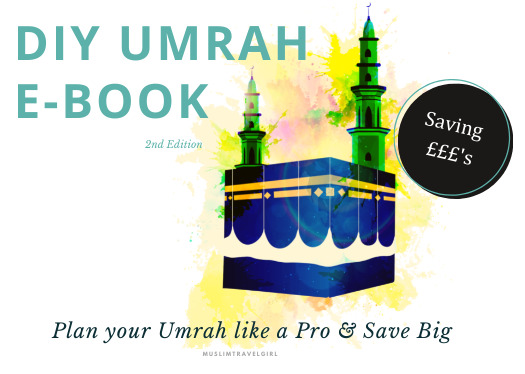 DIY Umrah E-Book
Imagine going for Umrah, standing in front of the Kabah without having to pay thousands on flights, accommodations or agents.
In my DIY Umrah E-book, I share with you how you can save thousands every time for every trip. It truly changes the way you travel.
How you Earn & Spend points
Many times the confusion for new people starting this hobby is the fact they want to travel somewhere but don't know how.
Or they have a long-haul flight and want to upgrade to business class for less money or free.
This is because we usually talk mostly about the redemption of points rather than a collection of points.
This miles and points hobby can be easily broken into two.
How to Earn Points and Miles?
As mentioned above you can collect points for your preferred loyalty program by using them for flights and hotels or you can get a credit card that helps you accumulate those points even when you put petrol in your car.
As you can imagine, a braided credit card will help you achieve your dream redemption faster.
This way, depending on how much you spend, you earn an equivalent amount of points back. With certain credit card sign-up bonuses, you can earn more if you spend an x amount in 3 months. This way, you can get to your goal faster.
You stay in the same brand of hotels, so you can accumulate nights and points for free redemptions. Sometimes this might be a little more expensive short term, but long-term to pay off.
Here is a personal example:
On a recent trip to the USA, I chose to stay with Hilton because I have a status which gives me free breakfast and extra points, plus late checkout for free.
It was 20usd more expensive per day than the Marriott hotel next door. Although I like Marriott, I don't stay in them often, so I don't have status through a credit card, and I get no free breakfast plus, the points would not have been enough for a stay further in the future.
Yes, this was more expensive short term, but the perks I received, like free breakfast, check out and the points I will use for a stay in Europe this summer, saving me the money I spent plus extra.
How to redeem points
This is the next point. Once you have accumulated enough points for a trip you wish to take, you can redeem those points and book your hotel or your flights.
Since you already have a strategy, you can now book the flights you desire, whether this is the Qatar Airways Qsuites for a honeymoon or a DIY Umrah.
If you have American Express, which has a credit card rewards program giving you the option to accumulate Amex points, let's call them jacks, you can transfer those to several airlines or hotels.
American Express is the leader in points and miles in the generic accumulation.
This past Ramadan 2023, I used points to stay at Conrad Makkah, one of the best hotels in Makkah, which was costing over $800 per night during peak travel, but because I chose wisely to accumulate points, I managed to get this hotel room for free!
Yes, you read that right.
So going back to my example of paying and choosing Hilton on my US trip paid off because those points will be redeemed on the highest possible level.
I could have also transferred Amex points to Hilton if I needed them.
What are the Best Travel rewards cards
How long is a piece of string?
There are several credit cards out there. Many airlines have their own branded ones as well as hotels. You can accumulate thousands of points by signing up for them.
However, it really depends on where in the world you live.
Some countries have better-developed rewards programs and offers than others.
The United States is the best of them, followed by Canada and the United Kingdom.
Sometimes I wish I lived in the US just for the earning points and miles options. However, I have looked into providing options for my sister in Bulgaria, and there is minimal choice for her and not as lucrative.
Your travel strategy and what points you can accumulate will be based on your location and your credit score.
As a Muslim, I urge people to be cautious because taking too much credit can damage your score and leave you in debt, which you definitely don't want.
We know the dealings of riba, so as long as you pay it monthly without fail and you never overspend, you are ok to reap the rewards.
However, having a couple of cards to help you earn points easier and sticking with one airline alliance and one hotel brand will help you accumulate those points.
My card game is slower than many other bloggers and those in the travel industry, but I am cautious of my abilities and my travel strategy.
Easier rewards card for Muslim travellers
If you are just starting especially in the UK, I would advise you to look into the American Express Gold card, which, although changed to a credit card rather than a charge card (pay off monthly), is free for the first year and comes with some good perks.
It is the easiest card to start your travel hacking journey and earn points, plus get perks for free travel.
I use my Amex as a debit card, I pay it off monthly, but everything goes on the card. This way, I can earn points even on my morning coffee.
The American Express Gold card is available in most countries, and it comes with some great perks. Once you collect enough points, you can transfer those for flights and hotels.
If you are in the UK and new to them, I can refer you for extra points if you drop me an email.
You can read more on the card here
See how you can achieve your first trip for (almost) free here
Which are the best chains to earn points with?
Loyalty programs work best for big international hotel chains, such as Hilton, Marriott, Intercontinental, Hyatt etc. and for international airlines.
In my DIY Umrah Book, I discuss all these brands and how to maximise them so you can go and perform Umrah for less.
Just like my Ramadan example above.
Again it all depends on your travel strategy.
What travel plans do you have for the year, if you are going solo or with family, and what level of luxury are you looking for?
If you are going to Umrah, then you want to stay as close as possible, which means these hotels are very pricy, and rewards programs of the hotel can offer you discounts of free redemptions.
Every single big brand is available in Makkah and Medinah.
Usually, they are the ones who have the ability to offer incentives and to make them as lucrative and interesting for their customers. Many times the offers and opportunities of how you can spend these points are in luxurious environments making it very attractive.
If you are going for the honeymoon, you might want to accumulate for a specific hotel in the Maldives, as I did for the Waldorf Astoria, saving over $20k. Totally possible.
On MuslimTravelGirl.com, I cover and always keep up to date with the sales, promotions, and program changes of the most Muslim-friendly chains and programs. I cover those properties that are great for Umrah and dream Muslim holidays.
Also read: Best Properties for Umrah in Makkah
Many hotel chains are more than one hotel brand under its umbrella. When they run offers, they also run offers for all their brands or something for a specific brand. For shortage on the name, they are called by the big brand umbrella.
When you earn miles, you can earn miles from all of these brands and then use them for a specific brand you want.
Below are some of the brand hotels you will find here:
Hilton Hotels & Resorts, DoubleTree Hotels by Hilton, Hampton Inn by Hilton, Canopy, Waldorf Astoria, Embassy Suites, Hilton Grand Vacations, Hilton Garden Inn & few more.
IHG (Intercontinental Hotel Group) -Holiday Inn, Holiday Inn Express, Crowne Plaza, Intercontinental Hotels, Staybridge Suites, Hotel Indigo & few more
Marriott Hotels, Ritz Carlton, Courtyard, JW Marriott, Renaissance Hotels, Marriott Vacation Club, Marriott Executive Apartments etc.
Hyatt Hotels – Hyatt Regency, Grand Hyatt, Park Hyatt, Andaz, Hyatt Place, Hyatt Ziva & more
Glossary of Miles and Points
I have created a "glossary" for you to understand the terms used on this website and other loyalty program sites. Sometimes reading terms you don't get can be frustrating. I have been there and can't tell you how many hours of annoyance it would save me.
Positioning flights
You will read this term on the blog quite often. Position flight is a flight you take in order to start your trip from another country.
The UK has very expensive taxes for redemption but also flights; sometimes, it is cheaper to actually fly into Europe on a low-cost airline or Avios reward flight redemption and then connect to your destination.
For example, I live in the UK. I have found a cheap flight from Paris to New York, so I need to get to Paris to start my trip. The flight I will take from London to Paris is called a positioning flight.
Watch the Youtube tips video here: How to save money on flights
Error Fare
An error fare is what the terms really say; it is a mistake that happens when an airline forgets to add something to the ticket component.
This happens more often than you would imagine, but these don't last very long because they get pulled by the airline, and sometimes they don't get honoured. I wouldn't make further plans on error fares until the airline has confirmed they will honour the flight.
I do publish some of these error fares I find on my social media & on my newsletter, so sign up below.
I have flown on a ticket from New York to Europe and Tokyo for £130 per person, so this is real!
Also, in March 2023, Saudi Airlines had an error fare in business class for £450 from Cairo to Seoul, which was easily done with a positioning flight on Avios from the UK. They did honour this flight, and I had managed to book it but sadly had to cancel.
Note of Advice
The loyalty points blogosphere is heavy on credit cards and interest; sometimes, I consider a lot of things a grey zone. Here I share the best options you have for a more moderate use without the fear of getting into "haram options".
Is it OK to have 15 credit cards? It really depends on your circumstances; just be careful, as it can be very enticing.
As Muslims, we should definitely be more cautious. However, this doesn't mean we cannot enjoy some of the perks that come with this type of travel hacking.
I believe that my MSc in Islamic Finance is a catalyst to knowing how much you can push to make these work for you without getting into the "grey zone", and that is why MuslimTravelGirl is the best choice of reading when it comes to Muslim-friendly travel hacking.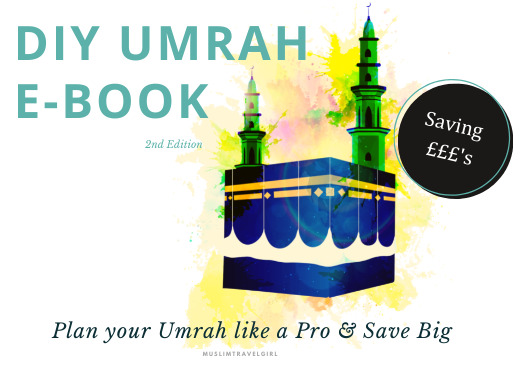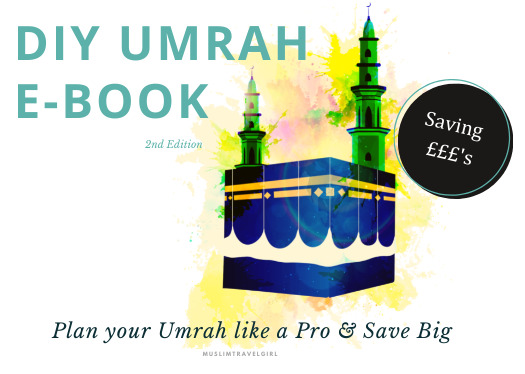 DIY Umrah E-Book
Imagine going for Umrah, standing in front of the Kabah without having to pay thousands on flights, accommodations or agents.
In my DIY Umrah E-book, I share with you how you can save thousands every time for every trip. It truly changes the way you travel.