(Pin this for your friends)
I get a lot of emails with regards to the hotel options in Makkah and which ones I think are the best. This is quite a difficult question to answer because there are so many factors to consider such as:
Price
Location
Hotel rating
Chain and type of accommodation just to mention a few
If you are a family of four then your needs will be different to a couple or single person.
There are 257 hotels according to TripAdvisor in Makkah. Which is really crazy considering how small Makkah is with so many hotels in the haram vicinity.
So which will be the best hotels for Umrah in Makkah?
I personally do believe I have a favourite hotel based on location. I am all about convenience and there are some properties catering to this need better than others. I also factor in the ability to earn points from your stays so it makes your money work harder for you and of course the right price. Here are my top 5 properties in Makkah:
If money was not an object I would choose the Raffles Makkah. A five star luxury hotel in the Clock Tower. It is within walking distance to the Haram and number one of the TripAdvisor hotel list. Of course rooms in the Raffles don't come cheap and I would only settle for a suite with a Kabah view. Wishful thinking. This of course doesn't come cheap and a room at Raffles can cost £300+ per night.
You can earn points with Raffles but it will be harder to top up elsewhere since they are a high end property with not very good hotel coverage around the world. Also the hotel's location can cause small problems since it can become very busy in the entrance of the Al Abraj mall/Clock Tower and this might have you miss your prayer or having to leave earlier from your room.
I stayed in the Hilton Makkah Towers and I did enjoy my stay. You can read the full review here. According to TripAdvisor Hilton Towers is 5th out of the 257 properties in Makkah. This property is perfectly located for the Haram entrance with literally 2 minutes walk. Tower 5 seems to be the closest to the Haram as it was about 2,5 minutes to get from my room to the entrance of the mosque. This was perfect and extremely convenient. Also this hotel is great for families since it offers large rooms with a kitchenette in case you need to prepare some light meals.
Prices vary in the property and it really depends on the time of the year however in low season they start as low as £85 per night. Also, Hilton does run regular promotions even in their Makkah hotels which is excellent as you can get yourself a bargain. As a chain, you can earn and redeem points for their hotels and if you need to top up your account there are plenty of options. Hilton has an excellent geographical coverage and caters to all budgets. You can also receive cashback via Topcashback from your stays with Hilton.
Dar Al Tawhid Intercontinental is an IHG property. They rank 21st on TripAdvisor and majority of the reviews are great. I also find their location to be excellent. They are a single property just opposite the King Fahad entrance so it takes you only about 3minutes to exit the hotel and walk across. Also, the area around the hotel is less busy than other parts of the Haram courtyard. Intercontinental is not the cheapest option since it is a five-star hotel and prices start from about £150 per night. I don't remember seeing their prices lower than this.
However, one thing I love about Intercontinental is that they are part of IHG group and you can earn and redeem points for their properties. They run some very generous offers such as the "Into the nights" and "Set your sights" and you can earn enough points for free stays with them. They do have family rooms and usually, don't charge extra for up to 3 people.
Hilton has three properties in Makkah which is great since they are all so different. Hilton Hotel and Hilton Makkah towers are attached and you can read my review of the Hilton Makkah Hotel here. In order to access masjid Al Haram, you will have to walk for 2-3 minutes through the mall and into the Haram courtyard. If you have a room in a high floor I would say you probably need 5 minutes to get down and into the masjid, considering that people walk for an hour I have to say this is nothing. The hotel does have an executive lounge which is very nice and their Executive rooms have a full panoramic view of the Kabah. If you are a family they do have city rooms which are bigger and can accommodate extra beds, though they don't have a kitchenette.
TripAdvisor ranks the Hilton Makkah 3rd out of 257 hotels so this is excellent. Another great thing that not many people know is that there is a huge prayer hall on the third floor of the mall within the property. If it is very busy in the Masjid Al Haram or you are running out of time you can pray there. They also have a sisters section on the fourth floor which is very convenient. Prices for the Makkah Hilton vary depending on the dates, however, I have seen them as low as £90 per night. Since Hilton is a chain you earn and redeem points in any of their properties worldwide and they do have excellent coverage. And with their worldwide promotions, you can bag a bargain.
The Le Meridien Makkah is a Starwood property located about 5-10minutes walk from the Haram, it is located on the side of the Al Abraj mall but with easy reach. It is advertised as a 5-star property, however, I would rate it a 4 star. I personally haven't stayed in the property, however, a client of mine did a few weeks ago for his Umrah and they were of this opinion too. He very much liked the property and the location. Tripadvisor ranks Le Meridien Makkah 29th out of 257 hotels which is very good. Their prices are very good and they can be as low as £75 per night in low season including breakfast. Considering that they are within a walking distance, they offer great service and you can earn points no wonder they are on my list.
Starwood is an international hotel chain and they do have good European coverage. If you live in the US then you have even better geographical coverage. One thing I really like about Starwood is that you can earn and redeem points and their points are valuable. You can easily top up your account and they do transfer to many airlines into 1:1 which is great. So even if you don't have enough for a hotel redemption you can transfer them to Avios for example. And if you transfer 20,000points they will automatically give you 5,000 extra. Currently, they also work with Emirates and Uber and you can earn points while flying or using Uber. Awesome way to top up accounts.
You can read the TripAdvisor reviews here
The new addition to the Makkah hotel scene is Hyatt Regency Makkah high standard finish and close to the Haram. You can read my review of this property here. The hotel costs on average £150/$200 per night but it is a great deal on points (15,000 points) or points and cash for 7,500 points and $100 per night. I managed to save a considerable amount of money using this during my Ramadan stay paying only 1/10 of the actual price. The hotel is one of my favourites and I think it is a great addition.
You can read the TripAdvisor reviews here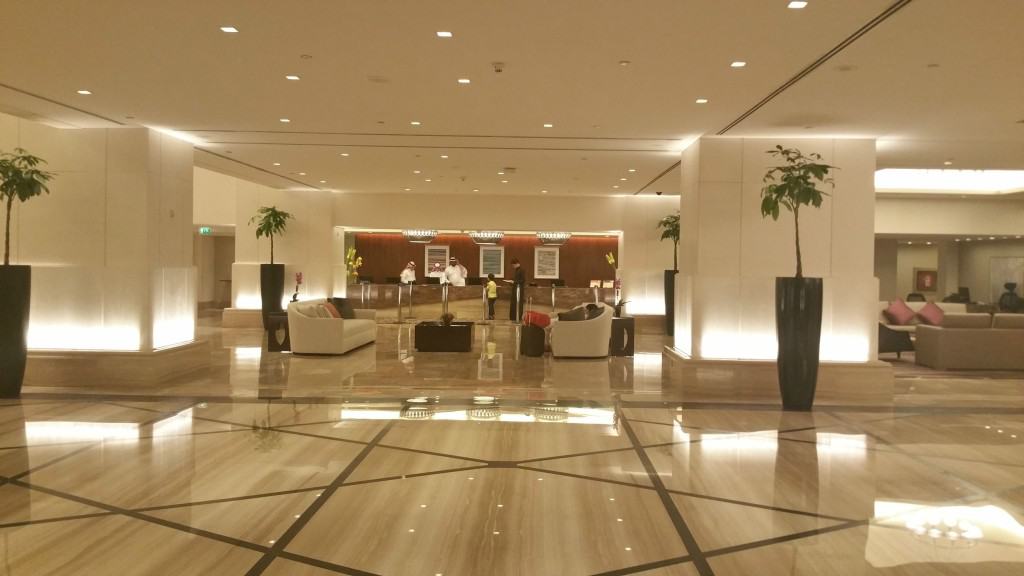 Since I am a visual person this is an easy way to understand where each property is and how close to the masjid is.
This list is my personal opinion and I know many might disagree or want to include more properties. I personally picked these properties because they do offer great value for money and a great opportunity to earn or redeem points. Especially redeeming since Makkah can be very expensive. I always say that travelling doesn't have to cost a fortune and if I pay one time for a hotel I would make the best out of it so next time I pay less. Many of my clients who never travelled are now booking weekends away because they have enough points from their Umrah to continue enjoying their travels. After all, my moto is "Exploring the world in style without breaking the bank".
If you want to find out about the upcoming properties in Makkah then check this post here.