One of the most frequent questions I receive is about the best hotels in Medinah for Umrah. Many people are looking for luxury hotels in Medinah, but others are looking for more budget hotels in Medina.
In this article, I will include all options available that I consider worth booking in Medinah during your Umrah. This is from years of experience with hotels and Umrah planning but also from other Muslim pilgrims who have shared their opinions with me.
Best Hotels in Medinah – 5 star
There are not as many luxury hotels in Medina as in Makkah, especially with many new developments. The hotels for those looking for luxury can be limited and not as expected. They have some very decent options, and if you check websites like Expedia and Booking.com, you will see that they are advertised as 4 and 5-star hotels.
Now, if you are used to Western standards of these stars, you might find them lacking as the Hilton Madinah hotel is advertised as 5-star, but the rooms definitely need an update, although the location is excellent.
I am trying to say that you keep in mind that some of them need updating as they are an older version of their given star.
# 1 Oberoi Medinah
Oberoi Medinah is one of those hotels that is 5-star with excellent customer service location but also price to match. However, the reviews are great, and friends always recommend it. It has an old charm style, and it is well received. I will say it ranks among the top 10 best hotels in Madinah.
Prices for the hotel start from $500 / £400 a night, and you can check reviews on Tripadvisor for Oberoi Madinah.
# 2 Dar Al Iman Intercontinental Madinah
I stayed at the Dar Al Iman Intercontinental Madinah Hotel years ago, and they were doing a renovation. The service was good, the location is excellent and the reviews of the property too. If you have an IHG status, it is the best option you have next to Masjid Al Nabawi during your Umrah.
The property is considered a 4-star hotel, and I have to stay it is close to Western standards, especially with updated rooms.
Prices for the hotel start from $250 / £180 per night, but during the sale, you can find discounts. I have an article with tips for booking cheaper hotels at the end.
The Tripadvisor reviews are very positive as well for the Dar Al Iman Intercontinental.
# 3 Intercontinental Dar Al Hijra Madinah
The best option again from IHG, which is dominating the Madinah hotel options, is the Dar Al Hijra Madinah. Again, it shows as a 5-star hotel, but it is outdated. However, service and price are pretty good, although about a 5-10 minute walk to Al Masjid Al Nabawi.
Prices can be found starting from $160 / £120 per night, and during IHG sales, you can find them even lower.
You can also read all the reviews about the hotels on Tripadvisor.
# 4 Shahd Al Medinah Hotel
The Shahd Al Medinah Hotel is in an excellent location, just a minute's walk from the mosque and opposite the Hilton Hotel. It is a newer hotel with great reviews and modern rooms. Accor Hotel Group manages it, and you can use your points for discounts.
It is a good and modern option with an average of around £120 / $130 per night, and for a solid 4-star hotel, this is a good option in Medinah.
The TripAdvisor reviews for the Shahd hotel are also great, and I have to say that other people mentioned it is a good, solid choice.
# 5 Hilton Medinah
My stay at the Hilton Madinah was uneventful; the rooms definitely need an upgrade, but if you are a Diamond member, this is your only option in the Prophet's city. The location is excellent, only a minute walk to the courtyard, and there are several supermarkets and food options around. Breakfast was also good, with decent choices, although it was not up to a 5-star experience.
Prices start from an average of $200 / £180 per night, which in my opinion, can be high unless you find yourself a deal.
# 6 Anwar Al Madinah Movenpick Hotel
My husband and in-laws stayed in the Anwar Al Medinah Mövenpick, and they had a good experience. They chose this as the price was good, as well as the location, which is right next to the mosque.
The hotel is a good 3,5 to 4-star option, and it is a favourite with pilgrims as room rates can be very reasonable, starting at $120 / £100 per night.
# 7 Pullman ZamZam Madina
Another favourite with travellers, and I have to say mine is the Pullman Zamzam Hotel. It is a new-ish hotel so the rooms are more modern and this also matches with the prices which are reasonable. This property is also managed by Accor, so you can use some of your points to offset the cost.
The hotel is close to the Rawdah, and they also offer a shuttle service for women and their prayer space. If you are with elderly and don't want to walk, it is a good option.
You can find prices from £130 / $150 per night during sale.
Also, the Tripadvisor reviews are very positive, and the hotel is within the Western expectations of customer service and star rating.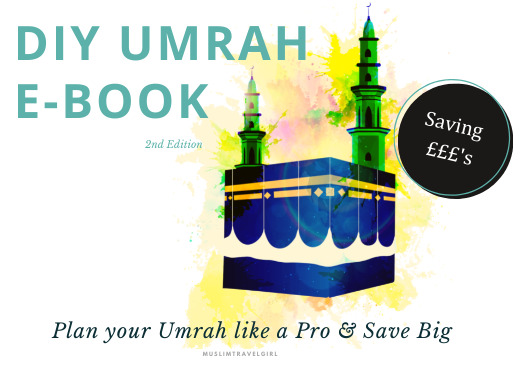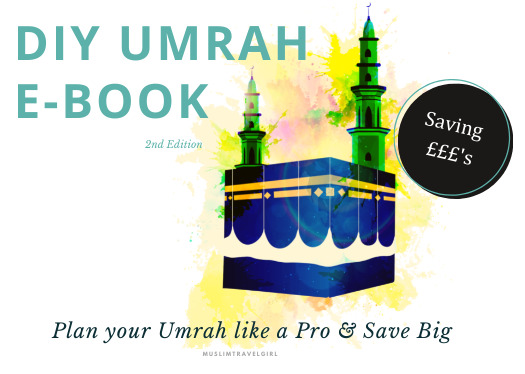 DIY Umrah E-Book
Save 70% of 5 star hotels in Makkah and Medinah during peak season. Imagine the best Umrah possible.
Budget Hotels in Madinah for Umrah
Sadly, I find that there are not as many decent budget options in Medinah as there are in Makkah. Again this is due to the new developments in the city. In Makkah, you can find budget hotels for as little as £30 / $40 per night that are new and have good 3-star quality, whereas in Medinah, they are almost double the price.
Dallah Taibah Hotel
This is a 3-star hotel catering mostly to an Asian audience to the reviews and comments. However, the rooms are decent, and it is very close to the women's entrance of the mosque. It is a popular option for Umrah packages as the prices start from $100 / £90 per night with breakfast.
Dar Al Taqwa Hotel
The Dar Al Taqwa Hotel is a very popular choice with Muslim pilgrims, and I have heard good things for those looking for a budget hotel in Medinah. The location is also very good, next to the mosque and Gate 25, which is the female entrance. If you have children or elderly with you, then it is a great option to consider.
The rooms are a good size, although it is advertised as 4 stars, I would say it is a good 3-star option. Prices start from £100 per night off-peak season.
Elaf Al Taqwa Hotel
This is a newer budget hotel in Al Madinah, and it has some good reviews. Elaf Group Hotel is a local hotel group and it has a few hotels in Makkah that are also very popular and good for the budget. It is not as close to the mosque, around the 5-10min walk, as some of the other suggestions, but if you are looking for a more modern-looking hotel within a budget, this is a good option, especially for larger families since their quad rooms are a good price.
Prices start from $100/ £90 per night with breakfast. You can read the Tripadvisor reviews for Elaf Al Taqwa.
Crown Plaza
Another IHG hotel, Crown Plaza, is a good option for those looking to earn points but also stay within a budget. If you are an IHG member or if you want a discount, then their sale is a good option to book the hotel. They do have a shuttle to the women's entrance of the mosque, and although prices have increased recently, it is still a good choice for those on a more limited budget.
Prices start from £100 /$120 per night, but you can have them for less off-season and in the sale, which you can find below in the extra articles.
Overall, those looking to find the best hotels in Medinah are a little short on options if they are also looking to stay within a budget. In our Umrah DIY Packages, you can find a lot of months and versions with hotel prices to get an idea of what months are cheaper so you can save money on your Umrah.
Hotels in Medina are not as developed as in Makkah at the moment, but I believe more options will become available in the coming years. Let's not forget that land around the mosques is in demand and also the fact that Medinah doesn't have any skyscrapers like Makkah to accommodate more people.