Now, with the many changes in the way Saudi accepts tourists and opens the country, the answer is yes.
Let's look closely if it is worth it to rent a car during your Umrah and how you go about plus the things you should consider before your car hire in Saudi Arabia.
As someone from experience who has lived there but also rented cars in the country.
One of the most popular questions is whether you can rent a car while on Umrah. Several years when this article was initially published the answer was NO!
Driving in Saudi Arabia
Okay, I feel this needs its own paragraph because Saudi driving is crazy, and half the time, I get anxiety attacks. If you come from a country like the US or UK, which follows the driving rules most of the time, driving there can be a scary experience.
They don't give way, and they also love to cut in between lanes or flash their lights.
You definitely need thick skin to drive in Saudi, but it is very possible. I mean, I have driven in the UAE and many other countries who drive similarly. I decided against driving in Saudi, although my husband does without issue.
Have patience, stay in your lane, keep your eyes open and don't get annoyed with people cutting in. If you follow these, you will be fine.
Can I rent a car while on Umrah?
If you have a tourist visa for Saudia, a visa waiver visa or a transit visa to enter Saudi, then you can rent a car yes. Those on an Umrah visa have more restrictions, so they still cannot rent a car. But the majority of countries now can.
Whether you should be renting a car in Saudi while on Umrah, however, will depend on what your full plans are for your stay there.
Should you hire a car in Makkah and Medinah?
Do you plan to stay only in Makkah and Medinah? – Then you will be better off just using taxis and public transport like the Haramain train.
If you use my advice of arriving in Medinah and then going via train to Makkah, you really don't need to rent a car as this can be a hassle.
In theory sounds like a sound option because you have more flexibility, but in reality, it can be very expensive. Rentals in Saudi are on the higher side also parking, especially in Makkah.
Parking in the Holy cities can cost up to $50 per night, considering how limited the space in the cities is.
Also, congestion makes it very hard for you to move around. You can't just park your car and walk to the Haram.
During prayers, they block the roads for people to move freely, which means you can get stuck in your car for hours until they clear the traffic and open the roads.
A taxi from Jeddah airport to your hotel in Makkah will cost around $50, and they are easy to get just outside the terminal.
Makkah to Medinah takes around 5 5-hour drive, or you can take the train for as little as $20 and be there in 2.5 hours.
So if you are solely going for Umrah and not exploring other places, then a car is not a must. You can easily enjoy an easy Umrah without it.
Renting a car in Mecca
I personally wouldn't rent a car in Makkah to explore some of the places outside the city. You can easily get a taxi to take you to masjid Aysha without the stress of parking, being stuck in traffic and road closure.
Renting a car in Medinah
Again, renting a car just for Medinah is not worth it if you plan to stay a few days and spend most of the time in the Prophet's mosque. If you want to explore Masjid Kuba or other historical places you can do this by taking the sightseeing bus they have in Medinah or a taxi for as little as $5.
Now, if you want to go to Al Ula, which is around 3 3-hour drive and see the popular area, you can rent a car for this purpose as you are on a highway and there are parking options in Al Ula. Exploring places outside the city is much easier with a rental since general public transport in Saudi is not as developed yet.
You can rent the car go for a couple of days, and drop it back at the rental place in Medinah without issue.
Exploring other Cities in Saudi Arabia on a car rental
On the topic of exploring other cities in Saudi with car hire, I would suggest this if you wanted, for example, to explore Damman and the Eastern province. There are some beautiful places, and the largest Oasis is also in Al Ahsa, a UNESCO heritage city.
You can explore those much more easily by car, and I recommend renting a car in Saudi for such places because you can create your itinerary.
Driving on highways and less congested areas is easier to do as well as the craziness of Makkah and Medinah.
Can a Tourist rent a car in Saudi Arabia?
Yes, a tourist in Saudi can now rent a car and explore the country. You can enjoy natural beauty in your own time and also create your own itinerary. Saudi Arabia is a very large country, and there are places you can visit much easier with a car hire since transport is not yet developed to its full potential.
Best car hire on Umrah
International brands and local car hire agencies are available in the country. Personally, I have a status with Hertz, and I rent mostly with them since I earn points.
If you have a status with a rental company, then stick with them as you get extra benefits.
If you are looking for a budget option, I prefer using Skyscanner rental as they do offer very competitive prices.
Can Women Rent a Car and Drive in Saudi Arabia?
Yes, the rules changed several years ago, and now women can rent a car and drive in Saudi. I have seen many women drive without a problem, and I do believe they are better drivers ;). I really wanted to drive for that reason, but again, not being brave enough, though soon. I also really don't like trying to look for parking. I found that Uber / Careem work well for me around Jeddah.
Tips for Renting a car in Saudi Arabia on Umrah
If you have decided to rent a car while on Umrah then here is my advice.
Definitely get yourself car hire excess insurance. You don't need to do this via the rental company as they are expensive but finding a third party and getting yourself car hire excess from them is cheaper.
Use Google Maps on your routes and keep an eye out on exits them because it can be tricky if you miss an exit. It can take you another 10 minutes for a U-turn.
Keep calm even if others are driving like crazy and flashing you. I would avoid the fast lane unless you are doing a U-turn ( very common in Saudi). Follow the speed limit and driving rules even if others don't
Overall, you can now rent a car in Saudi for Umrah; whether it is a choice for you is a personal decision and depends on your activities while in the country. I hope this article gives you clarity on the matter and helps you decide.
More posts you might enjoy

The Ultimate Guide on How to Do a DIY Umrah; (Do-It-Yourself) Umrah

The Best Tips for Umrah with Kids From Over 7 Umrah

What to Wear When Going for Umrah & Hajj as a Woman From Experience

The Best Apps for Umrah You Will Need in 2023

Umrah Price Comparison: Umrah Package Agents vs DIY Umrah Which is Cheaper?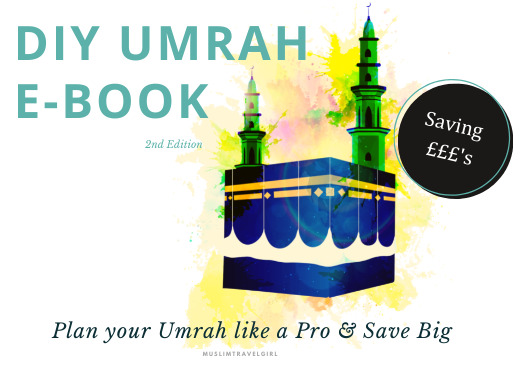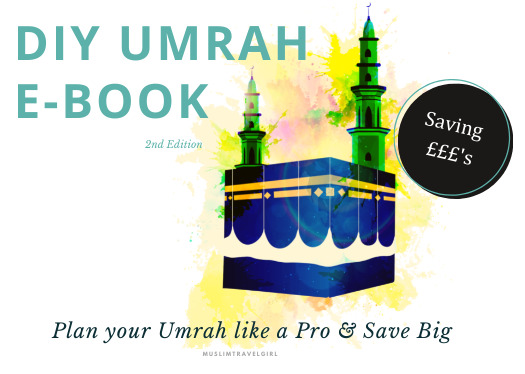 DIY Umrah E-Book
Save 70% of 5 star hotels in Makkah and Medinah during peak season. Imagine the best Umrah possible.