Below are the best Umrah apps you will need during your trip to Saudi. Technology is part of our life and we simply can't live without it so it is a no-brainer when it comes to the fact that we will still use technology for our pilgrimage. The average person spends 2 hours only on social media and we take a lot of information from online sources, like this website you are reading.
Even when it comes to Umrah and the apps for Umrah the only way to find through is through the devices in our hands.
They can be an amazing source of planning, and learning safety when it comes to travelling whether for pilgrimages or general travel.
Here is a review of some useful smartphone apps that can help you get through Umrah and feel deeply connected with Allah SWT in this spiritual journey of a lifetime.
1 Nusuk App – A must have
The Nusuk app is the application created by the government of Saudi Arabia to help pilgrims find more information, book their visa, and packages, find helpful information and also book their Umrah and Rawdah slots.
Especially for Medinah, you will need the app to make sure you have access to the Rawdah. It is also the same app that helps you book your Hajj.
The government is trying to simplify the whole process for pilgrims with Nusuk.
You can find them online or on Google & App stores
The previous name of Nusuk was Eatmarna but now it has been removed and everything you need is on Nusuk for your pilgrimage.
2 Haramain Train
Part of the apps for Umrah to have on your phone is the Haramain train If you want to have access to your Haramain train tickets or to make sure you book your train tickets for Makkah and Medinah then downloading the application can make your life easier.
We have a full post on how to use book the Haramain train on our website and will link it down below.
3 Hajj & Umrah App
It is a user-friendly application with an eye-catching interface. Features of the app include comprehensive guidance for performing Hajj and Umrah, provided in a step-by-step format. Access to videos that are necessary for understanding Hajj and Umrah as well as Duas you can use for your pilgrimage
4 Qibla Connect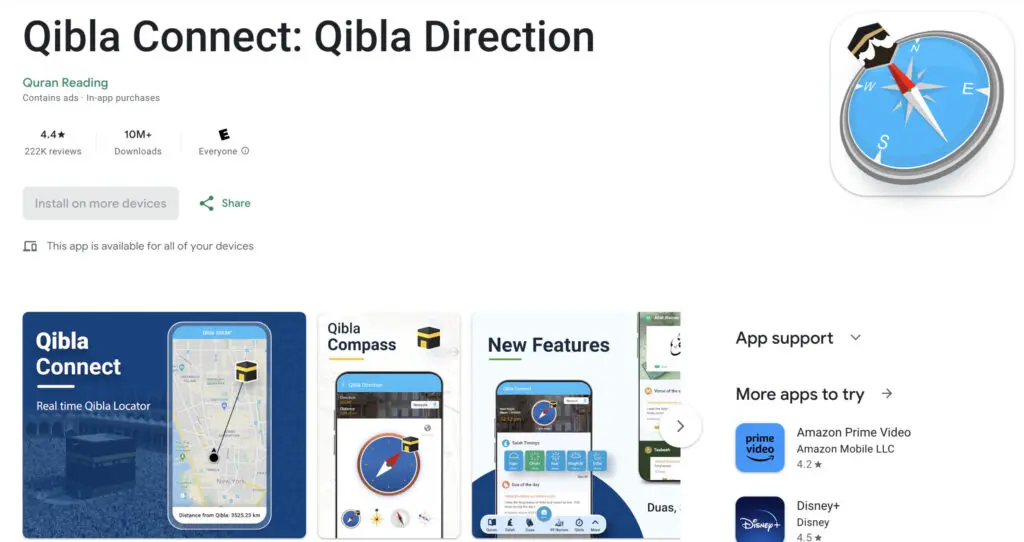 This is an app I have used for years when travelling and it gives you directions for the Qibla as well as reminders. I find it pretty accurate and helpful when it comes to prayer times and new places I visit.
5 Quran Apps
Quran apps for ease during Umrah and Hajj are the best way, especially for those with limited Arabic or travelling light. I have used this app for years and find it very easy to read the Quran in the mosque especially since I am a convert and my Arabic is very limited. It is easy to carry on my phone.
The reviews are very good and there are various reciters as well.
Majestic Quran
I also really like the Majestic Quran app which I use on my iPad but they also have mobile apps if you want something lighter. I love how easy it is to understand and also how they provide context for each verse.
6 Transportation Apps
The two most popular transportation apps in Saudi Arabia are Uber and Careem. They are both on the same principle and I am sure you have used or heard of them in your country. You can order Uber / Careem from Jeddah airport or even for Ziyarah or trips to the museums.
I usually check both apps as sometimes prices can vary. If it is busy I also check both apps.
Careem App Store | Google Play
7 Talabat
Another app you might want to save for your Umrah or trip to Saudi Arabia is Talabat. Basically the Saudi version of Deliveroo in the UK or Doordash in the US. If there is something you want to eat but there is no place around your hotel (doubtful) you can always order it for delivery to your hotel. Usually, you will need to pick it up from reception as they call. We have done this several times without a problem. You can also order groceries which is handy if you have children.
8 Roaming while on Umrah / E Sim App
This is not strictly for Umrah or Hajj but you have three options when it comes to data during your Umrah. You can use the roaming package from your current provider depending on your package options. In the UK we don't have many, especially for those with the Giffgaff or Smarty providers. Cheap overall but not handy for travel outside Europe.
The second option is to use Mobily in Saudi and buy a sim card with data for around £20. They have specific packages for tourists for 2 weeks. You can easily buy your sim card from the airport as they have a kiosk there.
The third option is an E-Sim that you can buy from a provider like Holafly. This is the one I use when I travel abroad for ease. They provide options for various countries and overall it is much cheaper and hassle-free than going to a store and waiting for a sim.
I hope this was helpful and gave you ideas of the best Umrah apps you might want to download.
Do you know any other apps that you would like to recommend for Umrah? Share them in the comments below.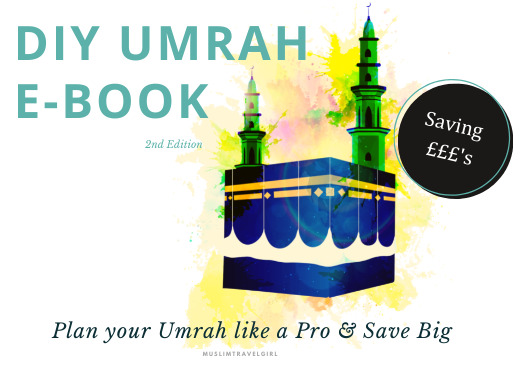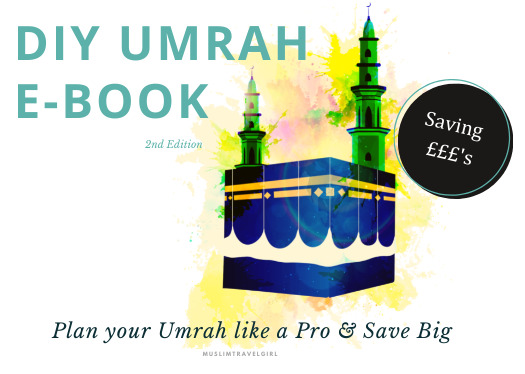 DIY Umrah E-Book
Save 70% of 5 star hotels in Makkah and Medinah during peak season. Imagine the best Umrah possible.
Q: What is an Umrah permit?
A: An Umrah permit is issued via Nusuk app and it specifies the timings of when you can perform Umrah. You can find a lot more on the toursit visa page we have.
Q: How can I book an Umrah permit?
A: You book this via the Nusuk app, you need to have a valid visa in order to access it. Once you are there you will see the option for Umrah and Rawdah. They don't currently need an Umrah permit but it is advised and you can check the timings and see how busy it is.
You definitely need to book via Nusuk for Rawdah however.
Q: What is the Tawakkalna app?
A: You do not need Tawakkalna app anymore, this was to provide the health certificates. Since you don't need a vaccine and certificate for Umrah, the app is not used.
Q: Is there an app for Umrah guide?
A: The App we have recommended above offers how-to as well as the rituals and steps for Umrah and Hajj.
Q: Can I perform Umrah without a permit?
A: As mentioned, you can since they don't always check them. But for a visit to the Rawdah you do.
Q: Are there any apps for finding accommodation during Umrah?
A: We have an article with the best hotels in Makkah for Umrah and there are several apps and online booking platforms. For the best options check our resources where I share my favourite websites to save money on travel.
More posts you migth enjoy

The Best DIY Umrah Packages 2023 Done for You

Umrah Price Comparison: Umrah Package Agents vs DIY Umrah Which is Cheaper? How to use the Haramain Train from Makkah to Medinah 2023 – Everything You Need

The Best Way to Saudi Airlines Upgrade to Business class from Economy

The Best Places to Visit in Saudi Arabia from an Expat