I come bearing good news, at least for some. Every year, Saudia makes a sale around the Saudi National Holiday season, which is on the 23rd of September.
Saudi Airlines Sale offer is always the same ( very imaginative – 50% off all destinations).
This year, it is also the same; however, don't get too excited. The offer is not 50% in real terms for most destinations. In reality, it is around 20 to 30%.
There are, however, some very sweet spots, which I will discuss further.
You need to book by the end of August and travel until the end of November.
I suggest you use Skyscanner to look for the flights, as some flights don't even show on Saudia for some insane reason and are a little more expensive.
For ease you can search and book directly with Saudia even through Skyscanner or via one of the OTAs for cheaper price.
Skyscanner does have cheaper pricing, and you can save a few hundred if you book via them. If you are booking via them, make sure your dates are set because it can be a hassle to cancel and change tickets booked by a third party.
Saudia Airlines very rarely offers other sales or flight discounts since it is a popular airline for pilgrims. This is one of these rare opportunities to actually save money for flying direct.
Examples of Saudi Airlines Discount Prices
Here are some examples of the price sales from various destinations I played with.
As I mentioned, the flights to Jeddah are usually not with the highest discount because they are popular with pilgrims who want direct and easy options.
The sweet spot on these sales is almost always the out-of-Jeddah flights like the Maldives example. This is a 50% discount since it is usually a popular option currently at £331 return, usually over the £800 mark!
You can combine both sales and have a good Umrah plus holiday/honeymoon combination for less money.
Jeddah to Maldives from November and December from £331 dates
If you are planning on a Maldives trip, check out my budget guide for Maafushi here.
Sweet Deals to Get Advantage
The best sale price you can get is actually on a multi-city itinerary with the option of going for a week on Umrah and a week of holiday in Dubai. Just my type of trip planning.
London to Dubai /Dubai to Jeddah / Jeddah to London return the full flight option for November & December is £485!
This is cheaper than combining flights.
Click the link here and just play with the dates and destinations to make it easy for you.
Saudi Airlines Sale Offer Terms
Destination: From Saudi Arabia to all international destination.
From international destination to Saudi Arabia.
Offer applies on Round trip And One-way and Multiple city.
Ticket Issue Period from: 17 August 2023 – 30 August 2023.
Travel period is from: 1 September 2023 – 30 November 2023.
Discount applies on Economy class & Business class.
Baggage :Two pieces for all booking.
Discounts are not applicable under these periods from Saudi Arabia to all international destination:

20-24 September 2023.
15-23 November 2023.

Discounts are not applicable under these periods from international destination to Saudi Arabia:

24-27 September 2023.
24-30 November 2023.

Discount does not apply on tax & surcharges.
Offer percentage varies depending on the booking class.
Offer is available through SAUDIA website and mobile app.
Discount applies on direct flights that Operated by SAUDIA.
Change is allowed during Ticket Issue Period from: 17 August 2023 – 30 August 2023, first change is free of charge.
Other terms & conditions apply.
Do let me know if you find yourself a good deal.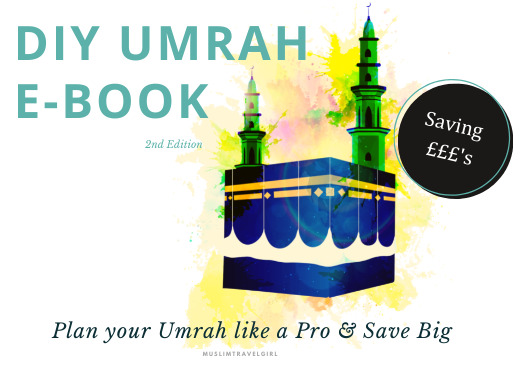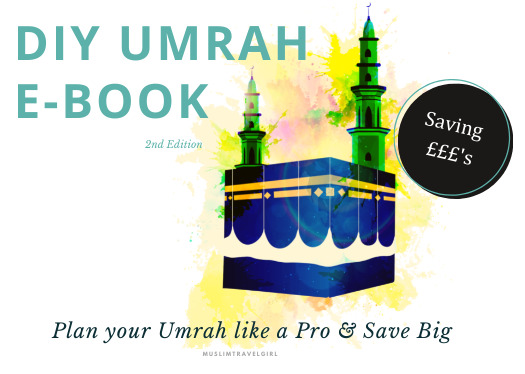 DIY Umrah E-Book
Imagine going for Umrah, standing in front of the Kabah without having to pay thousands on flights, accommodations or agents.
In my DIY Umrah E-book, I share with you how you can save thousands every time for every trip. It truly changes the way you travel.