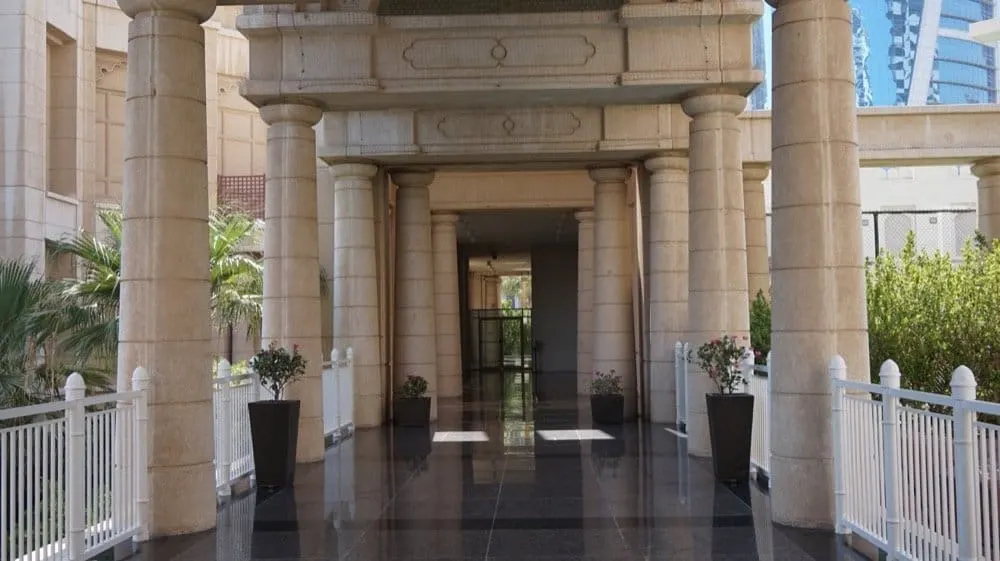 When I moved to Doha, I heard the term staycation. I never had a real staycation; it was mostly a mattress run for points or a real travel trip to a different city. I don't think I have ever stayed in a hotel in my town. But being in Doha staycations do rub off on you, and so we decided to give it a go.
It was our anniversary weekend, so we thought we would check out one of the best hotels in town, the Four Seasons Doha.
We arrived on a Saturday and checked out late Sunday evening thanks to the late check out we had.
The property is located in the Westbay area of Doha close to the business district with undisrupted views of the sea. As a stylish property, it has a grand entrance and extra class.
The rooms are spacious; we had a high floor room with sea views which was a nice option, I really can't think why anyone would book the city views. If you ever visit, make sure you book the sea views. I loved the garden and how well maintained and appointed they were. For being in the city you really don't feel it.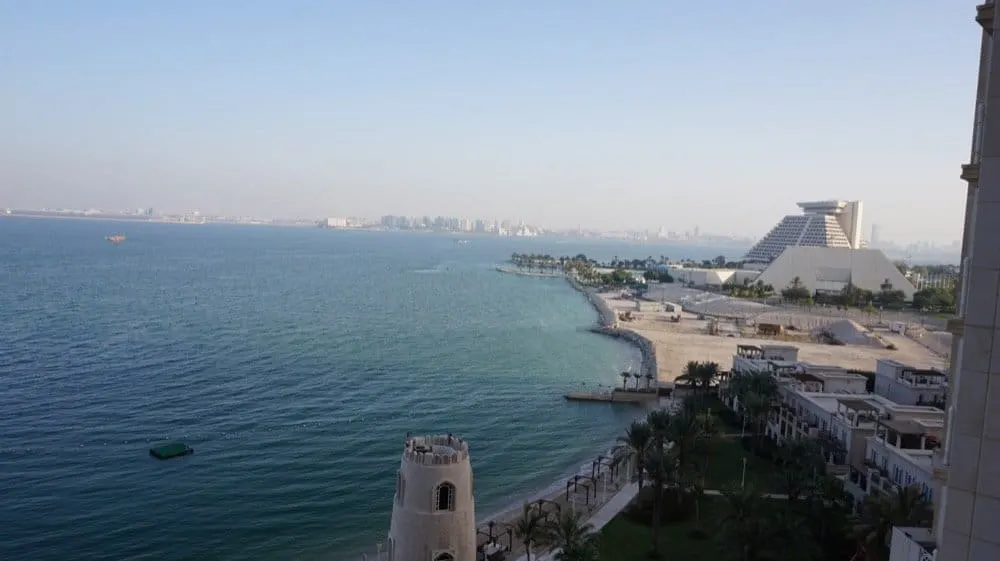 We had a lovely cake arrive in our room for our anniversary, and we very much enjoyed it.
The bathroom is also large with shower and a bathtub and all the amenities you might need.
One of the reasons why I had booked this hotel is because people had told us the pool and spa were amazing. So if they say amazing, I must check them out and report.
My primary goal for the weekend was to simply relax and enjoy the spa, pool and the luxurious surroundings. The temperature in August was hot around 37 and humid, but once we arrived by the pool, we were greeted with a smile and a bucket of cold water.
One of the negatives regarding the pool was the cleanliness of the sun-lodgers, there are quite a few birds and bird droppings where on them too! Not the best thing! Our server even cleaned it with his hand before he served us :/
Four Season Doha is one of the properties where a lot of locals visit, whether, for their staycation or a spa day, the hotel does sell day access to their facilities. I think it was our lucky day, but Friday was very busy with children and maids by the pool. There was a lot of screaming and jumping, and I didn't enjoy much of the pool. I found that it was also little small overall. They do have 2 pool options but they are not very large, and it can be overcrowded.
Saturday, however, I did find that it was much quieter and I enjoyed more the pool. Just make sure you go early.
We decided to check out another first; well second if I include a brunch I didn't eat much from at Nobu, and we went for their Elements brunch, which was delicious. I am not a food blogger so won't spend much time but the buffet was excellent, the food delicious and we have already been there twice since also the price is super affordable; 200QAR (£40) per person without alcohol and you can use the Entertainer app 2for1. Bargain!
Breakfast is served again in the Elements restaurant, and it was also delicious. There is plenty of choice from cold buffet, to the eggs station, to Asian cooked dishes, you can find something for everyone. I believe the breakfast was about £50 each and I always find that breakfasts in hotels can be very expensive and since I am not a breakfast person I don't mind skipping them. I didn't take any photos of the breakfast options as it was busy and I don't like taking people in my shots.
On Saturday we checked out the Spa which we have heard so much about; The indoor pool is small, and it is more of hydro spa than a pool. Doha has a good weather all year round for the use of the outdoor facilities anyways. The spa has a jacuzzi, warm pools, cold plunge pool, foot massage, head hydro massage, colour room, steam, cold room (freezing more like it minus Celsius) and also a private jacuzzi in each changing room which was nice to just relax without my hijab. We spent a good few hours in and out of the pools, and we thoroughly enjoyed ourselves.
I also continue going to their Spa even today as some of their services can be cheaper than other hotels in Doha. Something you don't expect from a five-star resort, but there you go.
The staff were always courteous, happy to help and nothing was too big of a deal.
Overall Four Seasons Doha was a great property to start the staycation journey with, and I loved the lush garden and the pools, it feels secluded although you are in the middle of the city. The views of the Corniche and Gulf are beautiful and very relaxing. I loved strolling and just admired the surroundings. If you are in Doha and budget is not an issue I would highly recommend checking out the property. You can even visit just for their brunch and see the facilities.
Our room was about 1100QAR (£230).
Tip: If you are looking to book this hotel or any other for that matter, make sure you use TopCashback as you can get up to 10% cashback with Hotels.com