I am so excited it is crazy. I just received my visas for my Umrah trip to Saudi in January. I will be performing the Muslim Pilgrimage and sharing every step with you. I can't believe that I have the chance to visit this Holy place. It has always been on my mind since I became Muslim 6 years ago and I kind of though it won't be possible. As you know I have written a book on actually how to perform Umrah under £300. This Umrah is exactly this; Umrah under £300!
I have spent approximately £310 per person for a 10 day Umrah including Mekkah and Medina in hotels next to the Kabah too. It is a bargain!Actually my two day hotel in Medina costs £600 alone. I haven't spent a crazy amount of points either because I am short on them too, so it is cash and travel tricks. Some people spend thousands of pounds to go because they just don't know how to do it for much cheaper. InshaAllah (God willing) I will be actually sharing how I did it and how other Muslims can do this without spending a fortune and without using too many points.
In the forthcoming weeks I will share all the preparation with you guys and kind of put my own list for the benefit of others. I want this space to be open so I can encourage Muslims to perform Umrah and remove the fear of breaking the bank. And for the non-Muslims to help them demystify what actually happens in Mekkah. I know many non Muslims are curious and it will be an excellent opportunity to see the rituals and the a close up of the area around it. Basically I will cover all my thoughts and curiosity I had before I become Muslim. . 🙂
I am just full of excitement and scared at the same time, as I don't want to mess it up.
Let's the fun begin…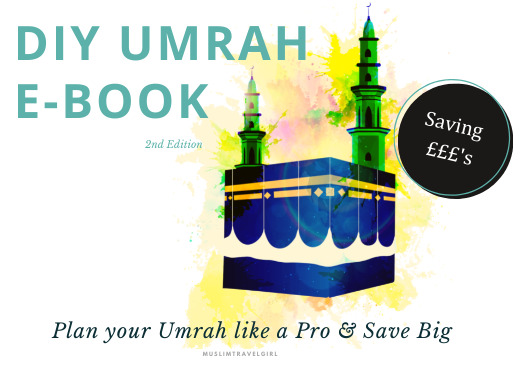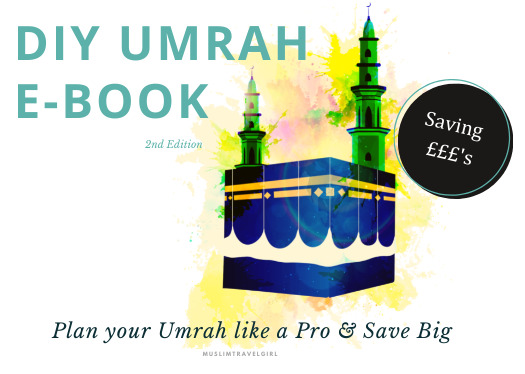 DIY Umrah E-Book
Save 70% of 5 star hotels in Makkah and Medinah during peak season. Imagine the best Umrah possible.