Scandinavia is one of these places where you don't hear much about Muslims exploring, but we should do. Stockholm is on my bucket list and I thought I will ask Alia who is a local to provide us with her insiders' tips on exploring Muslim friendly Stockholm. Her tips and amazing and I can't wait to put them to use.
Ever wanted to visit Stockholm but you are not sure how Muslim friendly the country is? Well, we got you covered.
With low-cost airlines on the rise, Stockholm can be a perfect city to explore on a short weekend trip or you can combine it with other cities inside Sweden, Scandinavia or from Western Europe.
Chances are there is so much more to do in Stockholm as a Muslim and enjoy than you imagined.
With flights from as little as £50 return, it is a great excuse to pack your bags and use this guide to explore Stockholm on a short weekend break away.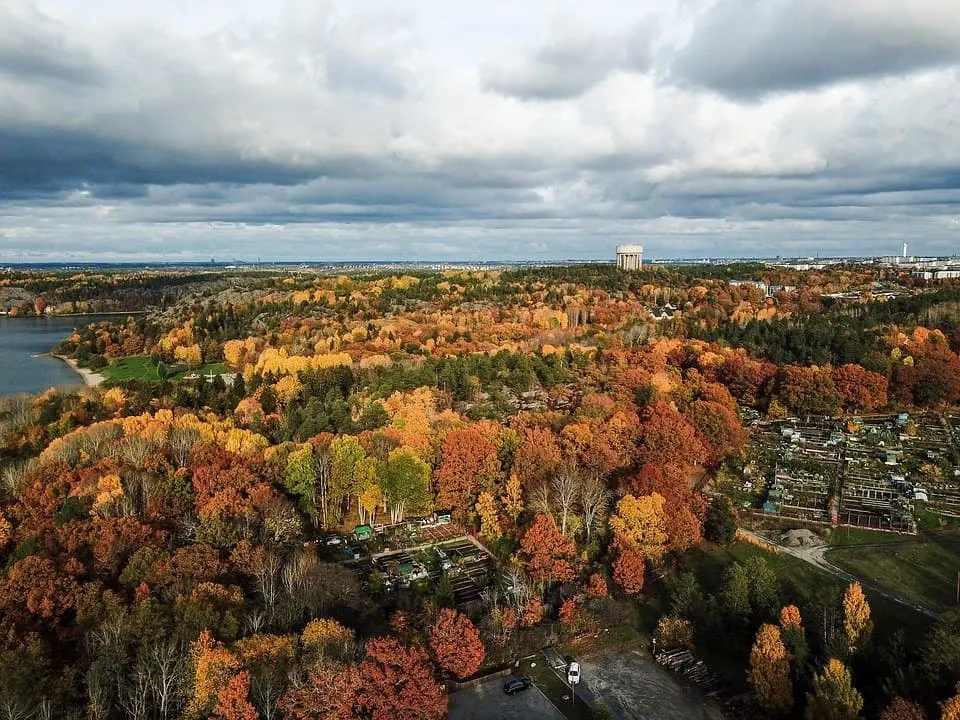 The best time to come to Stockholm is between May and September as Stockholm's pristine beauty is at its peak and you will witness a breathtakingly beautiful array of colours and views spread out by Allah SWT.
If you are coming from the countries with warm weather all year round, winters could be a splendid treat and you can not go wrong by travelling to Stockholm in the winters and experiencing Swedish winters, snowfall, and the holiday season of festivities and lights.
Wonderful places you shouldn't miss
Stockholm is known for its cafe culture which is deeply rooted in its fika tradition which is Swedish for a coffee break. Sweden is among the top ten countries for coffee consumption. Thus coffee houses and cafes are the best of places to experience local culture and Muslim-friendly cuisine where there is no alcohol.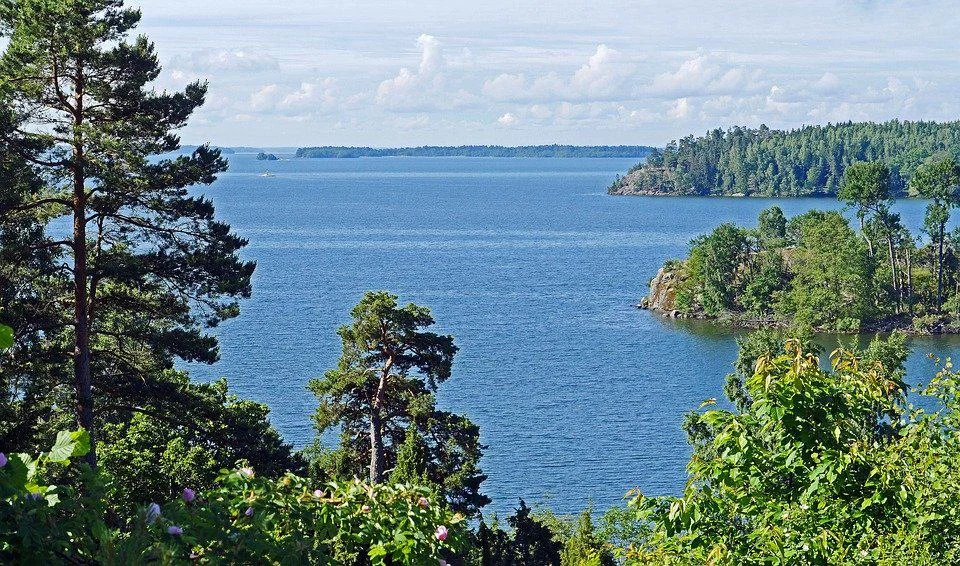 Stockholm is spread over fourteen islands so you will get to see a combination of blue and green in your trip. You will definitely be crossing some of its islands even if you stick close to the central and touristy areas.
If you only have a couple of days to spend in Stockholm, start your day early. Buy a day travel pass from SL (Stockholm Public Transport) which you can use for SL ferries, buses and metro.
If you want to experience vintage European cafe, more like your grandma's drawing room than the modern cafes, start your day early by visiting Vete-Katten for breakfast at 07:30, the most iconic fika place in Central Stockholm which offers a delectable selection of traditional Swedish cakes and pastries.
Enjoy traditional Cinnamon buns, pastries or open sandwiches with vegetarian and fish options too.
Start your exploration by walking to Riksdag which takes about fifteen minutes from Vete Katten. Alternatively, take a bus number 10 or 11 from the Central Station to get to Riksdag (The Swedish Parliament House).
Debates and Public hearings in the Chamber are open to the public all year round. Explore the public areas inside and outside and take a stroll to the Royal Palace (or Kungliga Slottet) which is about eight to ten minutes from Riksdag. The Royal Palace of Stockholm is the official residence of the King of Sweden, workplace and culture-historical site which also hosts three museums concerning regal history.
During the summers, you can enjoy lunch, soft drinks or coffee inside a cafe' in the courtyard.
From the Royal Palace, you can go to the Noble Museum which is five minutes walk depending on which side of the Palace you are at. Noble Museum is located on the North side of Stortorget which is the oldest public square in Stockholm. Stortorget is located in the famous old town called Gamla Stan in Swedish.
Gamla Stan consists of medieval and cobbled alleys dating back to the 13th Century with German influence on its architecture. You can literally explore and spend hours in these narrow streets.
There are many café's and restaurants located here which is the one of the main touristic attraction in Stockholm. From the Gamla Stan's train station, you can travel to Slussen via the train.
From Slussen, you can take a bus to a Vegetarian and Vegan buffet restaurant called Hermans which is located on a hill with a garden overviewing the city of Stockholm. This restaurant is located on the island Södermalm which was once a working-class area but has now become a hub of creative artsy and Bohemian cultural hub of the city.
In Södermalm district, Stockholm's largest mosque is also situated. You can take walk for approximately 10 minutes from Hermans or take the tube from Slussen station to reach Medborgarsplatsen.
Five minutes walk from Hermans, you can also visit Fotografiska Museum which is one of the most visited museums in Stockholm hosting exhibitions of contemporary photography.
Take a stroll to the Slussen to get a ferry included in your day SL pass to get to Stockholm's famous island Djurgården which is the home to many museums, historical buildings, an open-air museum, forests, meadows and an amusement park.
It will take approximately 10 minutes to reach it and the ferry runs all year round. You can literally spend your whole day on this island. Choose and select according to your taste. A tram also runs on the island which you can take from one end to the other or you can take another ferry to another island.
There are many restaurants and cafes on the island to suit different budgets and dietary requirements. Djurgården can use up all your time as there is so much to see and do here. If you have more time available, you can visit other gardens, museums and locations nearby.
Accommodation
Accommodation is also not prohibitively expensive in Stockholm and you can find great options for under £100 a night. Also, there are great little studios available on Airbnb.
If you are not a member you can get £15 towards your next trip using my affiliate, which is always appreciated.
There are many international brands and you can find their sales and grab yourself a bargain. Check out my post here about top tips when booking hotels.
Some hotel options to consider:
Halal Food Options in Stockholm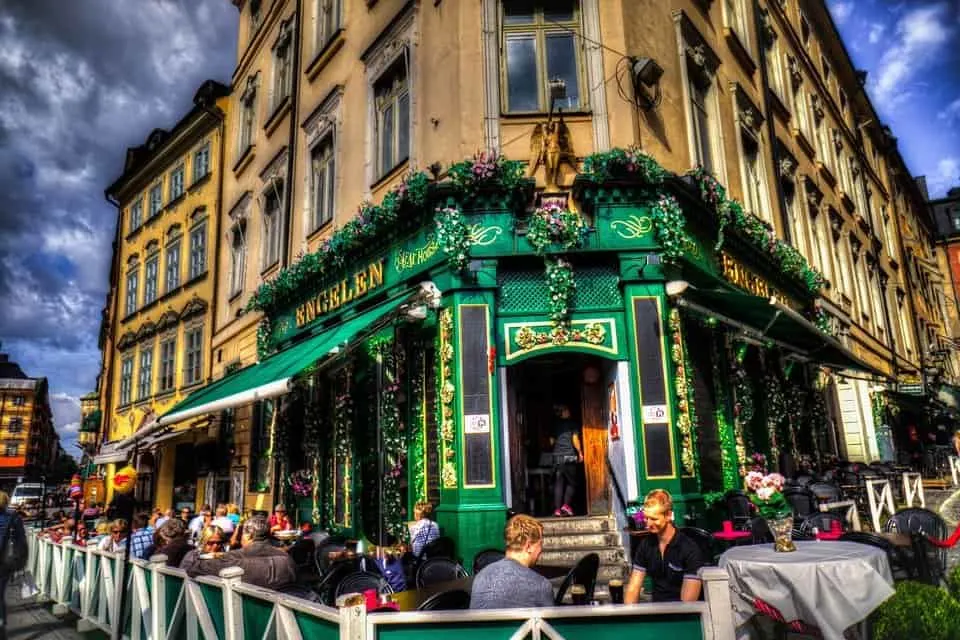 Stockholm is a growing multicultural and international city with many options available to a Muslim tourist. One of the most popular and economic options available in almost every corner of Stockholm is Felafel.
You can find it in almost any part of the city suitable for all pockets and budgets. Fish is also one of the most popular options available in the Swedish food choices.
There are restaurants available specialising in Seafood and Vegetarian dishes all over the city. Sushi is also a popular option and Coffeehouses also provide a good option for light snacks.
If you want halal food in Stockholm below are some Muslim owned restaurants/cafeterias:
Flames Restaurant (Sveavägen 34, Stockholm), opens at 2 pm to 11 pm
Cheesecake Palace (Hanstavägen 88, Kista). Available in several locations in Stockholm
Al Shami Restaurant (Skärholmsgången 12), opens at 10 am to 9 pm
Simit Sarayi (Mall of Scandinavia)
Mosques
There are many mosques and prayer places around Stockholm but the following are more central mosques:
Stockholm Central Mosque, Kapellgränd 10
Fatih Cami, Sveavägen 94
Hotorget Mosque, Apelbergsgatan 34
Sweden is a great travel destination and Stockholm is definitely a Muslim friendly destination to visit in Europe. With cheap flights, great history and halal food, you are definitely in for a treat.
---
Alia Amir, a Sweden-based sociolinguist by profession, writer, poet, storyteller and a lover of world cultures, languages, and traditions. She writes and blogs at The Linguist says. When transcribing or writing academic articles, she can be found discovering mundane things in and around the Swedish region Östergotland on a bike or gathering the wild berries with her four children. You can follow her adventures on Instagram here.