Right, you know sometimes Ryanair does crazy things. Well, this time they are offering £2 one-way flights or £4 for a return.
The catch is that flights need to be departing Tuesday/ Wednesday / Thursday but still it doesn't make it less of a deal.
They have several destinations which as you can guess will be off season and a little cold but nonetheless, make a good weekend break.
However, there is one that stands out for me and it's Mallorca. This beautiful island is south of Spain and it still has decent weather in November around 14C and not too cold. For End of November, you can have that for £15 return.
As it happens I need a flight to Sofia and this came at the right time since they have Sofia in November for £2 one way. Yay!! Also Sofia is a wonderful destination to explore and with that price there is no reason why you shouldn't.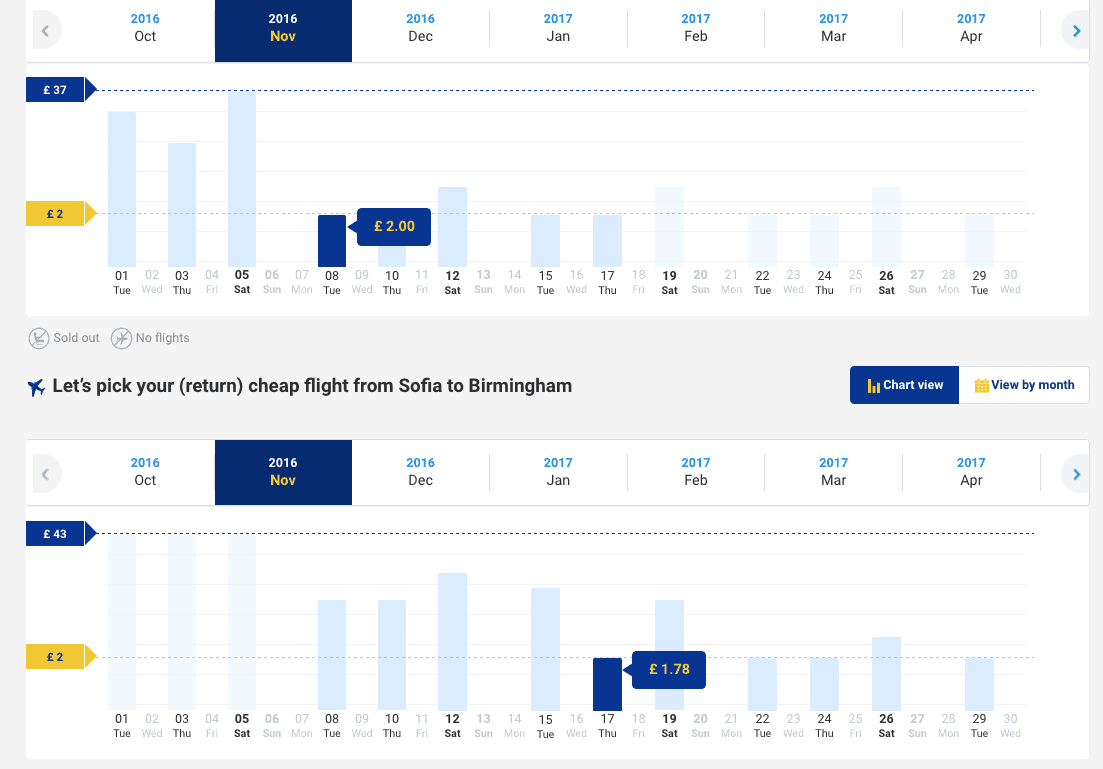 The last time I bought a Ryanair ticket for real cheap was 10 years ago to Dublin for £1.
If you don't like low-cost airlines you might want to read this too.